About Harold Kwan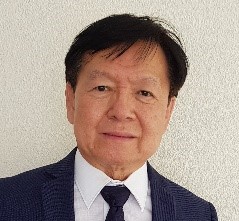 Harold Kwan , https://www.linkedin.com/in/haroldkwan/
Founder/Managing Principal, HK3 Asia – www.haroldkwan3.com
Partner, OI Global Partners – www.oiglobalpartners.com
Business Advisor, Executive Leadership and Career Transition Coach to HODs and C Suite
Key Account Holder (KAH), MOM Reg. No. R1106967
MSc. in HRM (Rutgers, USA). BBBA (RMIT, Australia). Dip. In HRM/Management Studies (SIM, Singapore).
Founder & CEO, HRM3 Asia Pte Ltd (2000- 2015). Received The Leading HR Entrepreneur Award by the Singapore HR Institute (SHRI). Bought, started, built and sold companies.
Over 25 years of frontline to C-Level experience in Corporate, Consulting and Entrepreneurial environments in Asia. Expertise – Business Start-up, Coaching top teams to rebuild organizations, recruit and resize manpower the right way. Facilitating organization change. Helping executives achieve Winning Career MindSet & ToolSet. Coaching executives to become better managers and leaders. Designing Strategic Business Human Capital Solutions.
Strategic Asia Partner, OI Global Partners, Inc. with 200 over offices worldwide
(Goal – to support USA/European Partners' clients with operating sites in ASEAN/APAC)
Partnered with over 400 global MNC clients operating in diverse industries, including Software/Security, e-Commence, International Movers, Sports, F&B, Engineering, Chemicals, Oil & Gas, Pharmaceuticals, Banking & Financial Institutions, Insurance, Medical & Healthcare Services, FMCGs, IT/Telco, Real Estates, Learning & Military Institutions, and Manufacturing Sectors
Recruited over 400 senior executives for companies from diverse industry, assisted over 500 senior executives in outplacement/executive coaching programs; customized and facilitated over 100 top team strategic planning, strategic leadership development, change transition, conflict resolution and team development management programs
Trained over 3,000 human resource practitioners and presented over 30 papers relating to strategic human resource management areas in various local and regional conferences. Interviewed by national newspapers and CNA primetime programs.
Wide network of experienced coaches, facilitators, consultants, senior executives, headhunters, vendors and global consulting counterparts to assist clients in Asia
Member, Membership Growth Committee (2018-2019), Singapore Institute of Directors (SID). Honorary Life Member of the Singapore Human Resource Institute (SHRI)
Pro bono Coach to the Community of Singapore, ICF Singapore Chapter. Volunteer, National Volunteer & Philanthropy Centre (NVPC). Mentor, Project Protégé – SIM-Global Education Career Development Office and Alumni Engagement (since 2017). e-Career Counsellor with NTU. Hon. Advisor to HR Career Chapter, SIM-Global Education Career Development Office (October 2015 – September 2016)
Lecturer (part-time) for the (a) Graduate HRM Diploma (GHRMD) Program for the Singapore Institute of Management (SIM), (b) HR Module for the Singapore Institute of Materials Management, (c) SIM GHRMD Program for the Singapore Ministry of Defence HR Officers and (d) HR Module for the Master of Business Logistic Management Program in Taiwan for Curtin University, Australia
ICF Trained Coach. Certified practitioner for the MRG Leadership Effectiveness Analysis (LEA) SELF & 360 Feedback, Personal Direction Analysis (PDA) Instruments and behavioral consultant for the BIRKMAN, extended DISC and MBTI Systems.